This is an archived article and the information in the article may be outdated. Please look at the time stamp on the story to see when it was last updated.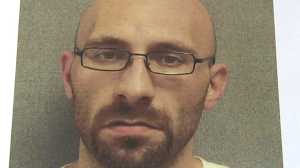 HAMBDEN TOWNSHIP, OH — A routine traffic stop ended in a major rolling meth lab bust in Geauga County Tuesday.
According to the Geauga County Sheriff's Office, Peter Mancuso, 36, was stopped by authorities for having only one headlight. When authorities approached the car, they found items consistent with the manufacturing of methamphetamine.
Also in Mancuso's vehicle was a locked toolbox, which contained a number of items for a rolling meth lab.
The Geauga County Sheriff's Office says they are seeing more incidents like this and believe that the use of the drug is on the rise.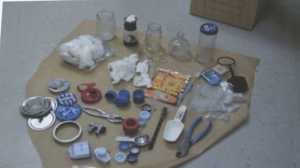 "Meth is not new. It's been around for many years, unfortunately. I've been reading some articles that indicate its use and production is on the rise again in the state of Ohio. We're seeing an increase in the numbers," said Geauga County Sheriff Daniel McClelland.
Mancuso was cited for a traffic violation and charged with Manufacturing of a Controlled Substance, a felony of the first degree.
He was still behind bars Thursday evening.