This is an archived article and the information in the article may be outdated. Please look at the time stamp on the story to see when it was last updated.
AKRON, Ohio– An Akron man is facing charges after police say he broke into a drug store early Saturday morning.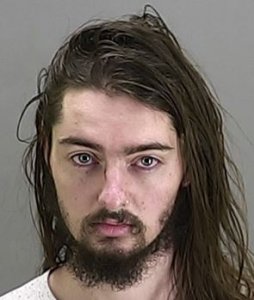 It happened at the CVS on Portage Trail Extension at about 1:30 a.m. Akron police said the suspect threw a chunk of concrete through the front doors. Once inside, he took three boxes of cold medicine and candy before fleeing.
Officers and a K-9 followed footprints in the snow and found the suspect on Waters Edge. They arrested 20-year-old Chase Webb, of Akron.
Webb was charged with breaking and entering, and taken to the Summit County Jail.