This is an archived article and the information in the article may be outdated. Please look at the time stamp on the story to see when it was last updated.
CLEVELAND- The man accused of killing 32-year-old Michaela Diemer pleaded guilty.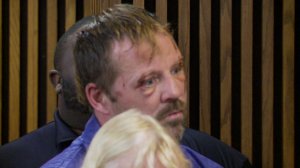 Ronald Hillman entered a plea to the murder charge in Cuyahoga County Common Pleas Judge John O'Donnell's courtroom on Tuesday.  He will be sentenced at the end of the month.
Police said 45-year-old Hillman, a convicted rapist, killed Diemer in a vacant home in August and then left her body on Train Avenue. Officers found him driving Diemer's car.
In exchange for his plea, prosecutor dropped death penalty specifications. He could be sentenced to life in prison.
Hillman has a lengthy criminal record and was released from prison in December 2012 after serving six years for rape.
More stories on Michaela Diemer here