This is an archived article and the information in the article may be outdated. Please look at the time stamp on the story to see when it was last updated.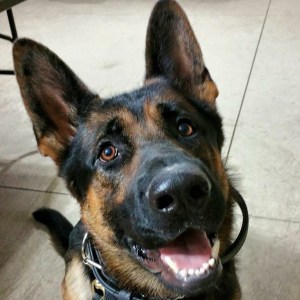 CANTON, Ohio -- A man accused of shooting and killing a Canton K9 officer after robbing a grocery store appeared in court today.
Kelontre Barefield, 22, faces six charges including of aggravated robbery, assaulting a police dog and shooting at police.
Barefield pleaded not guilty to the charges.
Prosecutor John Ferrero said Barefield could get more than 50 years in prison if convicted on all charges.
Canton police say the 3-year-old German shepherd named Jethro was shot three times during the January confrontation in Canton and died the next day.
Jethro's police handler returned fire and shot Barefield in the leg. He was treated at a hospital and has been jailed on $5 million bond.