This is an archived article and the information in the article may be outdated. Please look at the time stamp on the story to see when it was last updated.
CLEVELAND– The man accused of kidnapping his son, Julian, from Alabama in 2002 when the boy was 5, has now been indicted on several charges.
Bobby Hernandez, 53, is accused of taking his son from the home of the child's mother and living with him under other identities in Cleveland. Hernandez was arrested on Nov. 2 after the FBI received a tip.
He faces a total of 32 counts:
six counts of Kidnapping, which is a first-degree felony
four counts of Interference with Custody, a fifth-degree felony;
11 counts of Tampering with Records, a third-degree felony;
one count of Forgery (Uttering), a fifthdegree felony;
five counts of fifth-degree felony Forgery;
five counts of first-degree misdemeanor Forgery.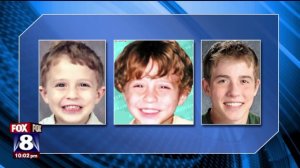 The Cuyahoga County Prosecutor's Office said the tampering and forgery charges are from Hernandez's alleged repeated falsification of records including his son's birth certificate to enroll his son in school and his own driver's license and certificate of title.
Prosecutor McGinty said, "Mr. Hernandez selfishly deprived this child of his mother, and the mother her child. They lost any chance to bond, nurture and enjoy the benefits of this vital relationship. This indictment should send a strong message to anyone considering stealing their child."
*Watch a previous report in the video above and CLICK HERE for continuing coverage on this case*