This is an archived article and the information in the article may be outdated. Please look at the time stamp on the story to see when it was last updated.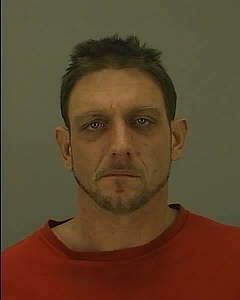 AKRON, Ohio- A man suspected of breaking into three Akron businesses was found hiding in a bathroom.
Akron police responded to alarms at about 1:30 a.m. Saturday at Get Skinny Fitness, Ellet Athletic Association and DiFeo's Italian Cucina. The businesses are housed within the same building on East Market Street.
Police said 35-year-old Christopher James Sumey, of Akron, forced open a rear door and damaged an ATM.
Officers found him hiding in a locked bathroom in the basement.
Sumney was charged with breaking and entering, safecracking and vandalism. He was taken to the Summit County Jail.