This is an archived article and the information in the article may be outdated. Please look at the time stamp on the story to see when it was last updated.
LORAIN, Ohio-- The Lorain Police Department is investigating the death of an 18-month-old Cleveland girl.
Officers were called to a house on Driftwood Drive shortly before 7 a.m. on Dec. 13. They discovered 18-month-old Nadia Gibbons laying motionless on the floor next to the bed, according to the police report.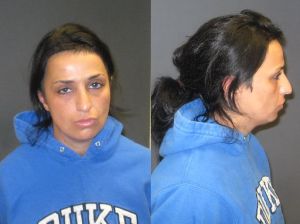 The officers attempted CPR, but the girl didn't respond and she was cold to the touch. The police report said Nadia had been dead for several hours.
The babysitter, 30-year-old Summer Shalodi, told officers the girl was fine all night and that she called 911 when Nadia stopped moving.
Shalodi is charged with endangering child and tampering with evidence. She could face more charges, pending the results of the autopsy by the Lorain County Coroner's Office.
Nadia's grandmother, Toreetha Gibbons, told our Kevin Freeman she wants justice. "She was at my granddaughter's christening. Now you only gonna invite your friends, your family and your close friends to something like that, right? She considered her a close friend, somebody that she trust her baby with."
"She was an angel, she brung joy to our life," Gibbons said of her beloved granddaughter.  "That's a healthy baby, that's a happy baby."