This is an archived article and the information in the article may be outdated. Please look at the time stamp on the story to see when it was last updated.
CLEVELAND -- Ready to rock? The Rock and Roll Hall of Fame in Cleveland debuted its new exhibit, "Stay Tuned: Rock On" Friday night.
There to celebrate the occasion was CeeLo Green, singer, songwriter, producer and actor; Darlene Love, singer and 2011 Rock Hall Inductee; Kevin Eubanks, guitarist, composer, and former band leader of The Tonight Show with Jay Leno; and  Jim Bonfanti, drummer and co-founder of Cleveland's The Raspberries.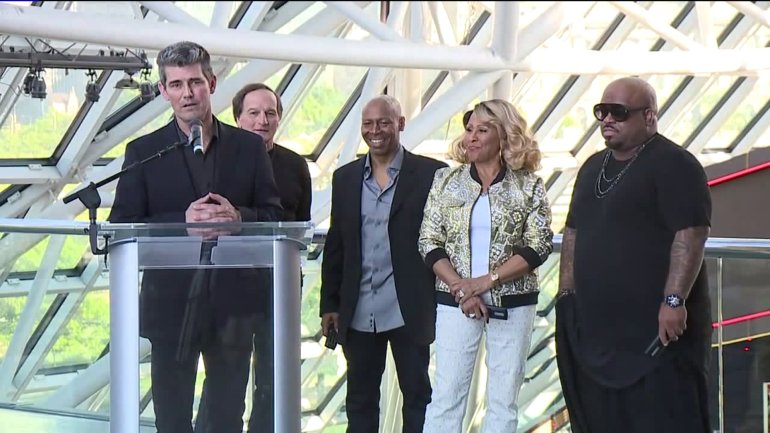 The Rock Hall says the special exhibit explores how TV helped launch the careers of rock's iconic stars, kept them in the spotlight and connected us to each other and the power of music.
The exhibit opens to the public on Saturday, May 26.
**Read more on the exhibit, here**
**More stories on the Rock Hall, here**