This is an archived article and the information in the article may be outdated. Please look at the time stamp on the story to see when it was last updated.
BATH TWP., Ohio– "At the end of the day, I'm just a kid from Akron, Ohio."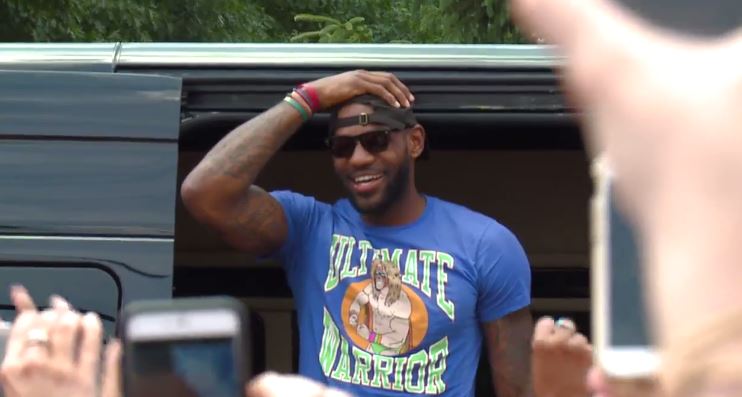 LeBron James said those words to the hundreds of fans gathered outside of his Bath Township home, Monday afternoon. They were there to say thank you to the kid from Akron. James got out of his car to speak with them, just a short time after he and the team arrived back in Cleveland to a huge welcome.
James and the Cavs brought home Cleveland's first championship in 52 years when they beat the Golden State Warriors in Game 7, Sunday night.
Two years ago, the Cavs star promised to bring Northeast Ohio a trophy, and he delivered.
**Read more on the huge victory and celebrations here**