This is an archived article and the information in the article may be outdated. Please look at the time stamp on the story to see when it was last updated.
​
MANSFIELD, Ohio -- A "Light the Night" community prayer service was held Friday evening in Mansfield to honor two fallen Westerville, Ohio, police officers.
Officers Eric Joering, 39, and Anthony Morelli, 54, were shot and killed last Saturday after entering a townhome while responding to a domestic dispute. The suspect, 30-year-old Quentin Smith, has been charged with aggravated murder.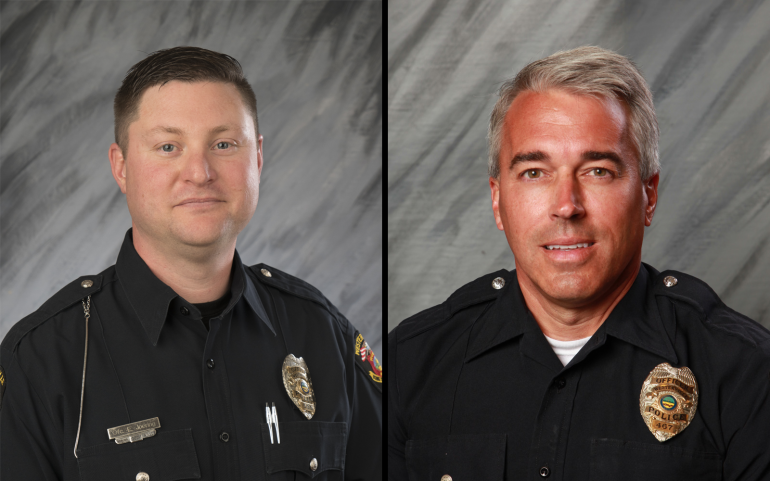 Hundreds of officers and deputies from around the country attended the officers' funeral on Friday.
(Watch video of the remembrance in the video, above.)
Friday night's event to honor the Westerville officers also honored Mansfield police. The downtown gazebo was lit with blue lights in honor of the officers.