This is an archived article and the information in the article may be outdated. Please look at the time stamp on the story to see when it was last updated.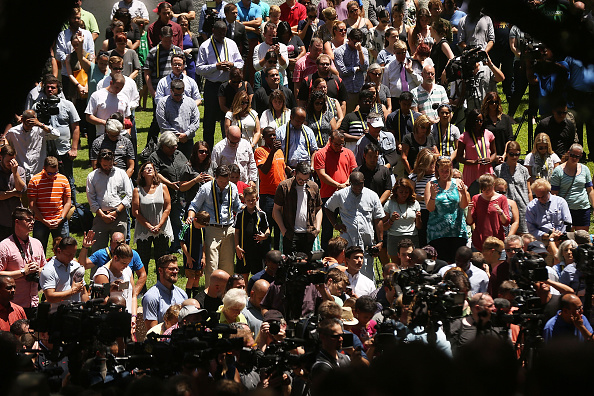 DALLAS, Texas — Dallas Mayor Mike Rawlings and Police Chief David Brown met with interfaith leaders in downtown Dallas Friday.
They were there to lead a prayer for the city after last night's sniper attacks that killed five Dallas officers.
"Through our investigation of some of the suspects, it's revealed to us that this was a well-planned, well-thought out, evil tragedy by these suspects," Brown said  at the vigil. "And we won't rest until we bring everyone involved to justice."
Christian, Jewish and Muslim faiths were represented at the vigil that was attended by hundreds.
Seven other police officers were wounded in the shooting during a protest over the killing of black men by white police officers in Louisiana and Minnesota. Two civilians were also hurt, but Rawlings has said no one suffered life-threatening injuries.
Brown has blamed "snipers," but it is unclear how many shooters were involved in Thursday's attack.