This is an archived article and the information in the article may be outdated. Please look at the time stamp on the story to see when it was last updated.
VAIL, Colo. — Skiing champion Lindsey Vonn is at her home in Vail recovering from knee surgery.
She posted a picture of what her knee looks like.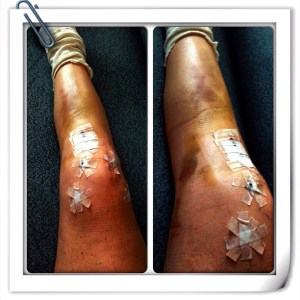 She still has a sense of humor, adding these hash tags to her post: #longskirtsthissummer and #ugh.
Vonn severely injured her knee during a World Cup race in Austria. She says she will be ready to compete in the Winter Olympics next February.