This is an archived article and the information in the article may be outdated. Please look at the time stamp on the story to see when it was last updated.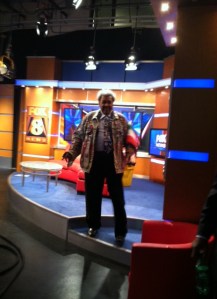 CLEVELAND, Ohio -- He was born right here in Cleveland and went on to worldwide fame by promoting the biggest boxing matches in the world.
From "The Rumble in the Jungle" to "The Thrilla in Manilla," Don King has seen it all. And he's bringing big-time boxing back to Cleveland this month.
He visited Fox 8 Tuesday to give us a preview of what's to come.
To watch what he had to say, click on the video player above.
For more on Don King's event, click here.