This is an archived article and the information in the article may be outdated. Please look at the time stamp on the story to see when it was last updated.
CLEVELAND, Ohio — If you travel through downtown Cleveland over the next few days, you might notice something missing.
The 10-story LeBron James banner on the Sherwin-Williams building is coming down to make room for a new NBA World Championship banner.
The company announced early Monday that workers will begin taking down the banner on Monday. Work is expected to continue through Wednesday.
On Thursday, the new banner will be delivered and lifted to the roof of the building.
It will be lowered into position and attached on Friday. Installation is expected to be complete by 5 p.m.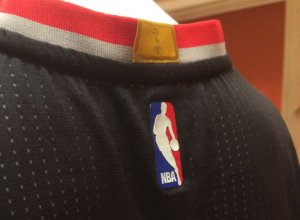 The new banner will be identical to the one that's coming down, but with one subtle difference. The Larry O'Brien Championship Trophy patch will be added to the back collar of LeBron's jersey.