This is an archived article and the information in the article may be outdated. Please look at the time stamp on the story to see when it was last updated.
EASTLAKE, Ohio -- Classic Park in Eastlake is undergoing a minor facelift ahead of the 2018 season.
The Lake County Captains will be extending their safety netting as part of an enhanced safety feature that could prevent tragedy. As we all know, a fun time at a baseball game can turn scary in an instant.
"It just smacked me right in the eye and it was extremely painful; there was blood everywhere," said 44-year-old Dina Simpson of Chardon.
She was struck by a foul ball at a Lake County Captains game last May. The injury left her blind in one eye.
"Nobody should have to go to a ballgame and leave permanently disabled; it's awful what I'm going through," Simpson said.
On Friday, the Lake County Captains announced they will extend their safety netting around the ballpark. The new netting will stretch to the ends of the dugouts on both the first and third baseline.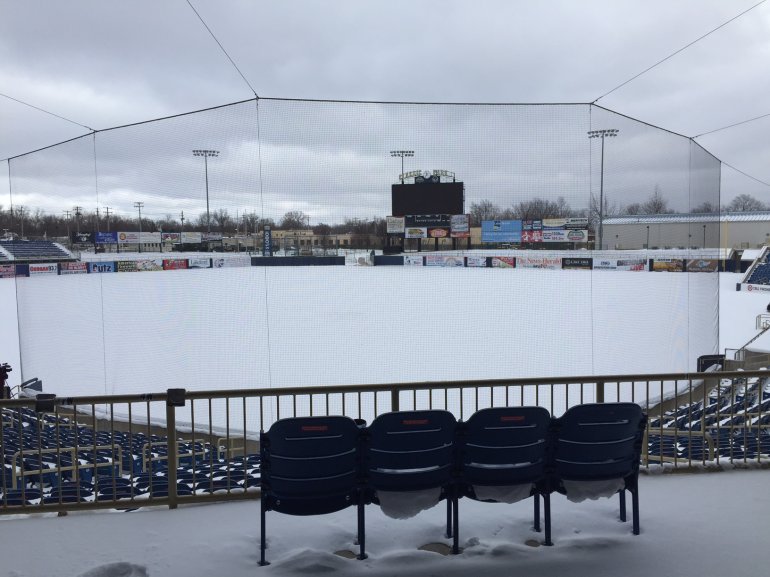 "Honestly, it's for fan safety," said Neil Stein, Lake County Captains general manager. "We've met every requirement that we need to be now, there is a recommendation, not a requirement, it's not mandatory for MLB or MILB but a vast majority of teams are doing it."
The new netting will arrive in March and will be up for the start of the 2018 season. When the baseball season begins, 14 of the 16 teams that play with the Captains in the Midwest League will have expanded netting.
"I'm pleased to hear that," said Simpson. "In my eyes you can never have enough protection. I wish the whole park would be netted."
The Cleveland Indians announced in December that they too will add additional netting to help keep fans safe. Stein says Friday's announcement is not in any way related to what Major League Baseball or the Indians have decided to do.
"Safety across the board is our number one priority," Stein said.
The netting at Classic Park will not stretch over the grandstands towards the press box like it does at Progressive Field; it will run down the first and third baseline. Also, the company providing the netting is a local company from Portage County.