This is an archived article and the information in the article may be outdated. Please look at the time stamp on the story to see when it was last updated.
CLEVELAND– The Friendship Animal Protective League rescued a kitten at Progressive Field.
The little calico was first spotted at the ballpark on Aug. 7, but she wasn't caught until Monday night.
One of the rescue group's board members was at the game and called the director Greg Wiley to help.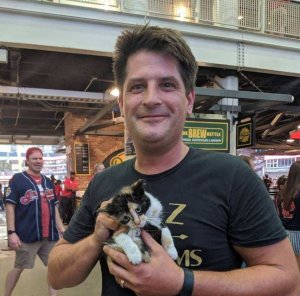 Wiley said the cat was found under a condiment stand. She was greasy, but in good health.
The kitten is about 3 to 4 months old. She will be up for adoption on Thursday.