This is an archived article and the information in the article may be outdated. Please look at the time stamp on the story to see when it was last updated.
​
KENT, Ohio -- Kent State Police and BCI investigated a wooded area Friday after a report of suspicious activity was called in.
They were investigating near Allerton Street, south of the rec center.
Authorities found the remains of a dog, which were most likely placed in the area in the past 24 hours.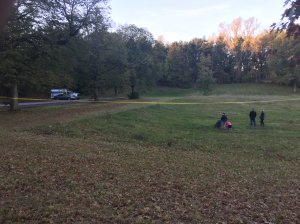 "Thankfully, there was no criminal activity," said Eric Mansfield, executive director of media relations at Kent State University.
Police and BCI were sent to the scene out of an abundance of caution at around 4:30 p.m. when two people were seen placing something in the woods.
The scene was processed and is being cleared.