This is an archived article and the information in the article may be outdated. Please look at the time stamp on the story to see when it was last updated.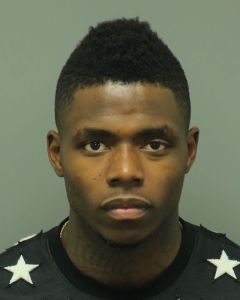 RALEIGH, North Carolina– Josh Gordon pleaded guilty to DWI at the Wake County Justice Center Tuesday.
In July, he was arrested on a charge of driving while impaired in Raleigh, North Carolina.
Authorities said Gordon was originally pulled over for driving 50 miles per hour in a 35 mile per hour zone.
According to Gordon's citation, when a breathalyzer test was administered, his blood alcohol content level registered at .09, which is .01 over the legal driving limit.
The Browns' player was suspended for the season after failing a drug test for marijuana. The team is waiting to hear if that will change due to players approving a new drug policy.
Stay with FOX 8 News and FOX8.com for new details.
*CLICK to read more on Josh Gordon*