This is an archived article and the information in the article may be outdated. Please look at the time stamp on the story to see when it was last updated.
JACKSON TOWNSHIP, Ohio – Jackson Township police are asking for the public's assistance in locating a missing teenager.
Madison Marie Hartenstein, 17, was last seen on May 10 at around 5:45 pm. She was attending a graduation at Stark State College.
Madison is 5'2″ tall, weighs 105 pounds and has brown hair and eyes. She has on dark-framed glasses. She was last seen wearing a purple tie-dye shirt, gray pants and white shoes.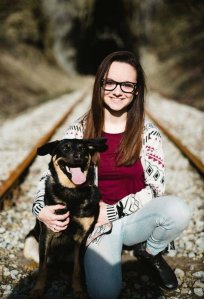 If you have seen Madison or know where she  is, please contact the Jackson Township Police Department at (330)832-1553.