This is an archived article and the information in the article may be outdated. Please look at the time stamp on the story to see when it was last updated.
CLEVELAND– It was far from a home, but a prison for Gina DeJesus, Michelle Knight and Amanda Berry for more than 10 years.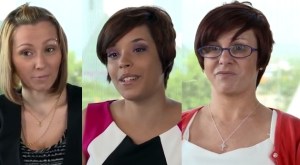 Ariel Castro's sentencing day not only bringing some closure for these women, but for an entire community that is still in disbelief over the torture one man caused for so many lives.
"He's a monster and he's sick. What he put those girls through- it's not even right," said Marsela Duenas.
Her eyes and many others were glued to the television set inside Flow Barbershop on W. 25th Street as Ariel Castro told the world he is not a monster.
Many, including his former neighbors on Seymour Avenue, don't believe he is remorseful.
Barbershop stylist Andres Cortes said, "It's sick. I can't believe they let him talk like that, explaining what he did. It's just sick."
Even three months after the women's escape, 2207 Seymour Avenue is still attracting the curious, still trying to make sense of the senseless.
Karen Luvison of Independence said, "To actually get the true feeling of what it was like for those girls to live. We hadn't seen it but only on the news."
Ironically, as a judge delivered the Castro sentence, inspectors from Cuyahoga Land Bank were at the crime scene. Sources said they are checking for asbestos and the structural stability of the home before it is demolished.
Demolition is tentatively set for next week, according to bank officials.
Click here for continuing coverage on this case.