This is an archived article and the information in the article may be outdated. Please look at the time stamp on the story to see when it was last updated.
LAKE TOWNSHIP, Ohio-- Investigators continue to try and confirm the identities of four people killed in a car crash in Stark County.
On Sunday at just after 5:30 p.m., a car traveling at a high rate of speed on State Route 43, just outside Hartville in Stark County's Lake Township, careened out of control, barrelled across a soybean field, and slammed into a large tree, ejecting one of the passengers.
The car erupted into a fireball, killing the driver and all three passengers. The heat from the fire was so intense it melted the siding on a house near where the car came to rest.
The homeowner said it appears the driver was going so fast, he had no control of the car once it left the roadway.
"We probably estimate about 120 miles an hour; that's what the firemen told me. If there's any solace to it, I guess would be the word, is they probably were killed on contact," said Mark Baker.
Aerial photos provided by the Ohio State Highway Patrol show the path the car cut through the farm field, after the driver lost control on a notorious curve along Route 43.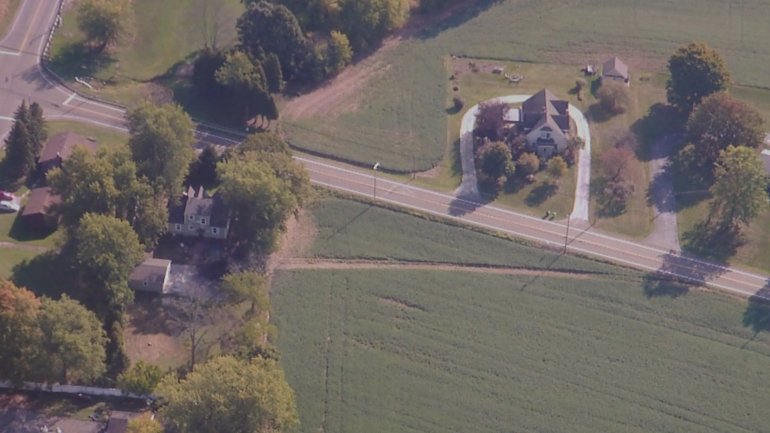 Investigators say the 2016 Dodge Challenger's 700 horsepower Hellcat engine proved to be too much horsepower for the road that the victims were traveling down.
Troopers are now trying to find out if there were other factors that played a role in the crash, but it could be that the driver just underestimated the power of the engine and overestimated his ability to keep the car on the road.
"We're concerned with any type of car that has an extreme high horse power; we get drivers out there pushing these cars to their limits and on roads that they're not capable of maneuvering on, and when that happens, you know there's severe consequences," said  Lt. Leo Shirkey.