This is an archived article and the information in the article may be outdated. Please look at the time stamp on the story to see when it was last updated.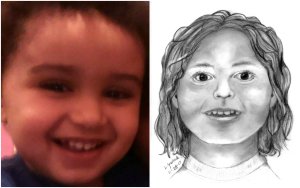 CLEVELAND, Ohio — The FOX 8 I TEAM has learned investigators finally have identified the remains of a little boy found by a contractor last September at a home on Longmead in Cleveland.
According to the Cuyahoga County Medical Examiner's Office, the little boy was Eliazar Ruiz, 4.
Family members earlier Wednesday confirmed the little boy's name. They also shared photos of him.
According to the medical examiner's office, investigators got a tip on his identity Jan. 9. A positive ID was made through DNA.
The medical examiner's office says it is still actively investigating the cause and manner of death.
"Cases involving child fatalities are extremely sad," said Cleveland Police Chief Calvin Williams. "Now that Eliazar has been identified, he can be properly laid to rest as he deserves. This investigation remains in the early stages and no arrests have been made. I'd like to thank the Cuyahoga County Medical Examiner's Office for their continued partnership, as well as our local media for the coverage on this case."
We've learned the boy had lived locally, and police are now following up on leads to narrow in on how the child died, why, and who's to blame.
The mystery sparked an extraordinary campaign by Cleveland Police and the Cuyahoga County Medical Examiner's office. They even teamed up with a professor at Kent State University to create a sketch of what the boy may have looked like in an attempt to help identify him.
Relatives of the child are still trying to answer many questions themselves, and they are planning a memorial for the boy soon.