This is an archived article and the information in the article may be outdated. Please look at the time stamp on the story to see when it was last updated.
They may have touched your heart, caught your eye, inspired you or got you to talk.
Using numbers from Fox8.com and our social media sites, we've compiled a list of these  top stories read and discussed most in 2016.
Take a look below for the stories and videos that caught your attention most — and weigh in on stories that you are surprised didn't make the list.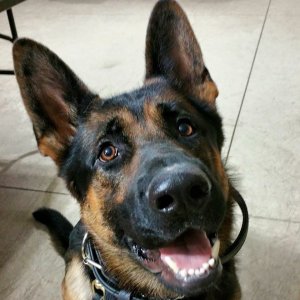 TOP LOCAL STORIES OF 2016
1.)  Cedar Point Causeway closed, power out in sections of the park
2.) K9 Officer Jethro succumbs to his shooting injuries
3.) Portage County Drug Task Force busts 11 for marijuana, prescription pill distribution ring
4.) Sea of fans celebrate Cavaliers at downtown parade and rally
5.) Welcome home, Champs! Cavaliers back in Cleveland after winning NBA championship
TOP NATIONAL STORIES 2016
1.) New overtime rule impacting millions of workers goes into effect Dec. 1
2.) Mom says girl recorded having sex in school bathroom was human trafficking victim
3.) Nancy Reagan dies at 94
4.) Mom says Tennessee school bus driver asked kids if they were 'ready to die'
5.) Disturbing new details emerge in 'horrific' killing, rape of New Mexico girl
TOP ENTERTAINMENT STORIES OF 2016
1.) George Clooney adopts dog no one wanted from Ohio animal rescue
2.) Mountain Dew's puppy monkey baby commercial is scaring Super Bowl viewers
3.) Prince found dead
4.) Country singer Joey Feek gives daughter last kiss, falls into deep sleep
5.) Here's the real reason you won't see the Olsen twins on Fuller House
TOP VIRAL STORIES OF 2016
1.) Police post pictures of adults who overdosed with 4-year-old in car
2.) Teenager on the run responds to police on FB, asks them to use better picture of her
3.) Photo of fatal wreck goes viral after people claim to see spirit above victim's body
4.) Local photographer shares photos of abandoned Disney World water park in Florida
5.) You will be shocked to see how the inside of this small-town Oregon home is decorated
TOP VIEWED VIDEOS OF 2016
1.) Ohio police post pictures of adults who overdosed with 4-year-old in car: The photos in this video are shocking -- they show two adults passed out in a car with a little boy in the backseat. 
2.) Video: Victim's family members jump on serial killer Michael Madison during sentencing: The father of a woman murdered by serial killer Michael Madison was chosen to speak after Madison was sentenced to death. When Madison smiled at him, the situation exploded. 
3.) Police, good Samaritan help dog locked inside hot car in Vermilion: A good Samaritan recorded video of a police officer rescuing an elderly dog locked inside a parked car as the owner returned and confronted the officer. 
4.) Boy falls into Cheetah exhibit: The video shows the moments after a 2-year-old boy fell between 10 and 12 feet into the cheetah exhibit at Cleveland MetroParks Zoo. 
5.) Twinsburg murder suicide: Neighbors were shocked at the news -- a man was found killed at a Twinsburg home, and the suspect shot himself after a standoff with police.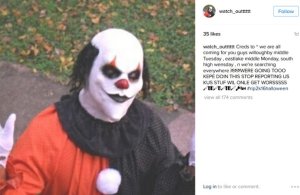 TOP TALKERS IN 2016
1.) Creepy clown sightings: The bizarre sightings started in South Carolina back in August. Then, the pranks got out of hand as they spread throughout the entire country, even to Ohio where they led to school closings, arrests and general panic.
2.) Back to school sleeping: Chart tries to help parents decide best time to put kids to bed: One simple chart, which was actually first posted in 2015, spread like wildfire when it resurfaced this past fall. It tells you when to put your child to bed depending on their wake-up time.
3.) Black Friday deals and shopping tips: Black Friday is big every year, but this year shoppers did a lot of research before hitting the stores. From leaked Black Friday ads and schedules to finding the best deals and how to navigate the web, viewers were pretty invested in saving money this year.
4.) Heroin overdoses: It's an epidemic in Ohio -- but also all over the country. A photo of a couple passed out in a car in East Liverpool with a child in the backseat surfaced and went viral in September. From there, stories from around the country popped up with photos and video of overdose victims and their families.