This is an archived article and the information in the article may be outdated. Please look at the time stamp on the story to see when it was last updated.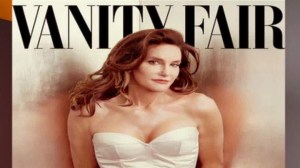 NEW YORK – There's a reason that Caitlyn Jenner chose to spell her first name with the letter "C" and not a "K" – she simply wants a clean break from the "Kardashian moniker".
According to TMZ, she wants to truly become her own person and spelling her name with the Kardashain K wouldn't really give her a clean break from the family. There are apparently no ill feelings between her and the family. It's just an issue of self-identity.
And if you are wondering just where the lingerie that Caitlyn wore for her now infamous Vanity Fair cover came from, it's from a West Hollywood store called "Trashy Lingerie". TMZ also reports that Caitlyn's stylist went to the store looking for a specific type of corset and walked out with three for her to choose from. The chosen corset is a plain, satin nude-colored top with matching panties. The total price tag for the three items: over $1,000.