This is an archived article and the information in the article may be outdated. Please look at the time stamp on the story to see when it was last updated.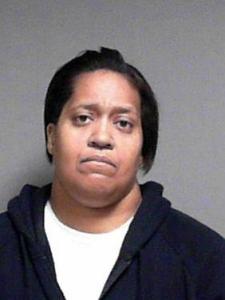 EAST CLEVELAND, Ohio — Three now-former East Cleveland police officers have been federally indicted, accused of fabricating evidence and stealing cash over a period of three years.
U.S. Attorney Steven M. Dettelbach said during a press conference Thursday morning that the three were charged "for their roles in a conspiracy in which they kept thousands of dollars from alleged drug dealers, much of which was seized through illegal searches and fabricated reports."
They are also accused of creating false confidential informants.
Former police sergeant Torris Moore, 42, along with former detectives Antonio Malone, 33, and Eric Jones, 38, face several charges, including conspiracy. They were all assigned to the street crimes unit at the time of the alleged crimes.
Dettelbach said that the three are accused of using fabricated evidence to obtain search warrants. They then entered the homes of suspected drug dealers.
In the process, he said, the three are accused of seizing tens of thousands of dollars and keeping a portion for themselves.
In one instance, he said, they are accused of "splitting it up like criminals in an East Cleveland park."
The alleged activity took place between 2012 and 2014.
"The three officers charged today — unlike the overwhelming majority of police officers — did not protect and serve, but rather pillaged and plundered," said Dettelbach. "They viewed the drug trade as an opportunity to enrich themselves and lied to the court, their fellow officers and the citizens of East Cleveland to pull off their criminal conspiracy."
"These three officers acted like cunning criminals rather than honorable public servants that are sworn to protect and serve," said Stephen D. Anthony, special agent in charge of the FBI's Cleveland Office. "They will be held accountable for their reprehensible conduct."
Authorities said that the "vast majority" of cases the three former officers were involved with will not be affected.
"What we're saying today is not easy and it doesn't reflect the vast majority of law enforcement officers who are out there in our community acting with integrity and doing their jobs courageously every single day," said Dettelbach. "We cannot look and we will not look the other way when we [discover] misconduct."
Stick with Fox 8 and Fox8.com for more.