This is an archived article and the information in the article may be outdated. Please look at the time stamp on the story to see when it was last updated.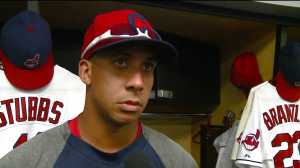 CLEVELAND, Ohio — Cleveland Indians OF Michael Brantley has been selected as a reserve to the 2014 American League All-Star team.
According to a release from the Indians, Brantley was chosen as the result of player voting.
RHP Corey Kluber has also been selected as one of five "final vote" candidates for a chance to join Brantley on the league squad.
Major League Baseball's 85th All Star Game will be played on Tuesday,  July 15, in Minneapolis.
Indians fans can cast their final vote ballots for Kluber online through Thursday, July 10 at 4 p.m. Fans can vote at the Indians website or at the MLB website.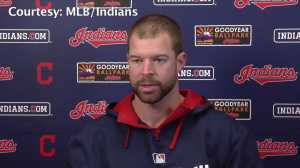 Fans can also vote on Twitter Thursday from 10 a.m. to 4 p.m. by using #VoteKluber.
Brantley, 27, earned his first American League All-Star selection and is set to become the first Indians All-Star outfielder since Grady Sizemore in 2008.
Kluber, 28, who is also seeking his first All-Star selection, has an opportunity to become the second Indians starting pitcher in as many seasons to participate in a Mid-Summer Classic.
The remaining A.L. final vote candidates include LHP Dallas Keuchel (Houston Astros), RHP Rick Porcello (Detroit Tigers), RHP Garrett Richards (Los Angeles Angels) and LHP Chris Sale (Chicago White Sox).