This is an archived article and the information in the article may be outdated. Please look at the time stamp on the story to see when it was last updated.
CLEVELAND, Ohio — A man was charged in the murders of four people in Cleveland's Slavic Village.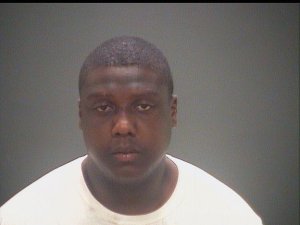 Armond Johnson, 26, was booked on aggravated murder charges Thursday morning. He will appear in court at 8:30 a.m. on Friday. "We hope and pray this person never sees the light of day again," said Cleveland Police Chief Calvin Williams. The I-Team learned Cleveland homicide detectives picked up the suspect for questioning on July 9, the same day the bodies of David Cousin Jr., 35; Takeyra Collins, 25; Armond Johnson, Jr., 6; and Aubree Stone, 2, were found. Cleveland police initially responded to East 63rd Street at around 8 a.m. Tuesday for a report of a man down in a field. Officers found the body of a man who had been shot. While officers were looking for witnesses, police saw the bodies of the children through a window, police said. Investigators said Johnson is the father of the 6-year-old victim. They would not elaborate of the relationships between the other victims, but did say it appears Cousin was a passerby.
Johnson was released from prison on March 2. He served four years on felonious assault and drug trafficking charges. According to papers filed in Cleveland Municipal Court, Johnson is currently facing a robbery charge from March and a domestic violence charge from December 2013. Collins is listed as the victim in that case.
Continuing coverage here.