This is an archived article and the information in the article may be outdated. Please look at the time stamp on the story to see when it was last updated.
ASHTABULA, Ohio-- The Ashtabula County prosecutor has told the Fox 8 I-Team that a man, who was arrested last week after human remains were found in his backyard, admitted to a sheriff deputy that he was with a missing 18-year-old Warren woman the last day she was seen.
Prosecutor Nicholas Iarocci said James Brooks told a deputy that he was with Alesha Bell on July 23.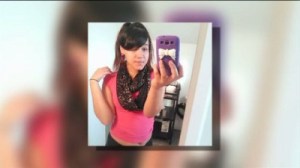 Iarocci said during a preliminary hearing held Thursday in Ashtabula Municipal Court the deputy testified that Brooks also told him that he dropped Bell off somewhere in the Warren area.  Brooks also said that he never took Bell to his Ashtabula County home.
Brooks is facing several charges including abuse of a corpse.  Police do not have an identity of the remains yet.
Police have taken DNA from Bell's mother to test it with the DNA of the remains to find out if it's a match.
Meanwhile, Brooks remains in jail.  His case has been transferred to the grand jury for possible indictment.