This is an archived article and the information in the article may be outdated. Please look at the time stamp on the story to see when it was last updated.
BEACHWOOD, Ohio — Authorities are investigating an incident that happened in the Beachwood Place parking lot on Thursday afternoon.
Sources told the FOX 8 I-Team an alleged shoplifter was being chased. The male suspect took off in a vehicle that had been reported stolen out of Cleveland.
It's alleged that he tried to run over a police officer. Beachwood police said an officer fired  rounds.
The suspect abandoned the vehicle and a foot pursuit began. Authorities are still looking for the suspect. They released a photo of him: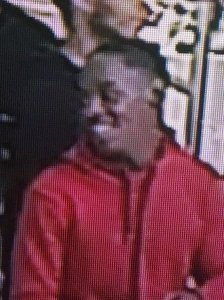 We are told state agents are being asked to help police.
The officer suffered a foot injury; it's not known if the suspect was injured.
No one at the mall was hurt.
Brookfield Properties, which owns Beachwood Place, released a statement that said, " We are grateful that our guests and tenants were not impacted by today's incident, and that there was no threat to our shopping center community.  "
Stay with FOX 8 News and FOX8.com for more.