This is an archived article and the information in the article may be outdated. Please look at the time stamp on the story to see when it was last updated.
LORAIN, Ohio-- The FOX 8 I-Team has learned that when Cleveland police came to Lorain to pick up the suspect accused in Tuesday morning's hit-and-run crash that killed Officer David Fahey, they put him in the handcuffs that had belonged to Fahey.
Members of the Cleveland Police Department honor guard and the officer's academy class came to the scene to do it.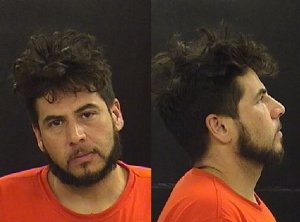 The suspect, who police identified as Israel Alvarez, 44, was taken into custody in Lorain for aggravated vehicular homicide and felony hit skip.
Investigators will consult with the Cuyahoga County Prosecutor's Office regarding charges.
Police say Alvarez was wanted in connection with the crash that claimed the life of Fahey.
The officer was directing traffic when he was hit by a white Toyota Camry at just after 6 a.m. He was taken to the hospital but passed away.