This is an archived article and the information in the article may be outdated. Please look at the time stamp on the story to see when it was last updated.
CLEVELAND, Ohio — Fernando Colon watched with keen interest as three missing women were found alive on Monday, after reportedly being held captive for years by 52-year-old Ariel Castro.
Colon, 49, had been questioned by the FBI in 2004 about the disappearance of Gina DeJesus and Amanda Berry. He worked as a security guard in the neighborhood at the time, and he and his step-daughter were the last people to see DeJesus before she vanished.
"For something like this to come up, you know for everybody to think that I had something to do with the disappearance of these girls, it was just devastating to me," said Colon.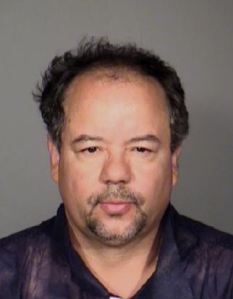 Colon also had a close connection to Ariel Castro. He was married to Castro's ex-wife and was step-father to Castro's four children. In 2004, Colon was convicted of two counts of gross sexual imposition and classified as a sex offender for molesting two of Castro's daughters.
Colon said Castro orchestrated the case, even served as a witness at Colon's trial, to divert attention away from his own crimes.
"Actually, that was something brilliant because if you come to think about it, he's got these girls prisoner in there, and put an accusation as such to me, makes him look like an angel, like he is such a proud father, such a trustworthy person," said Colon.
Colon maintains that when he talked to the FBI in 2004, he identified Ariel Castro as a more likely suspect in the abductions of the young girls. Veteran Cleveland private investigator Chris Giannini worked for Colon's defense team in the molestation case.
Giannini said Ariel Castro was known to spend time after school with his daughters and their friends, Amanda Berry and Gina DeJesus. He said Castro was also careful to keep people away from visiting his house.
When asked if authorities should have taken a closer look at Castro, Giannini said, "absolutely… they should have gone and checked out his house and talked to him and interviewed him and thought about something. On top of that, he was a school bus driver, he drove that route down Lorain Road from Wilbur Wright Junior High every day at 2:40 in the afternoon."
"If people would have listened, when I told them to look into this individual, these girls would not have been missing so long," said Colon.
Colon said he now plans to appeal his molestation conviction based on the evidence now emerging against Ariel Castro.
The FBI has not yet returned Fox 8's calls about the allegations made by Fernando Colon.
For extended coverage on this story, click here.