This is an archived article and the information in the article may be outdated. Please look at the time stamp on the story to see when it was last updated.
CLEVELAND– Police sources tell the FOX 8 I-Team that they found a letter written by Ariel Castro inside his home detailing his involvement with the three women.
The letter is one of several items police now have as evidence. They have also confiscated ropes and chains that were in the house.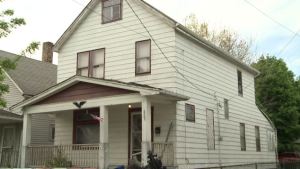 The three women, Amanda Berry, Gina DeJesus, and Michelle Knight, were rescued from a Seymour Avenue home Monday.  Amanda's 6-year-old daughter was also rescued.
Ariel, Pedro, and Onil Castro were arrested shortly after the women were rescued. But, only Ariel was charged. He's charged with kidnapping and rape.
Sources say Ariel Castro did take Berry's daughter out of the house, even to visit his mother and to a playground.
Sources also tell us that when Castro would have people at his home, he would bring the women upstairs to the attic, tie them up and tape their mouths. He would also then play music extremely loud.
Friends and relatives of the suspects say they had no clue. "All I can say to Gina, to Amanda, to Michelle is on behalf of the Castro family, we are so sorry for everything you went through," said Maria Castro, a cousin of Ariel. "We're sorry for everything you suffered. I am a mom and I can't even imagine."
The women were also allegedly beaten and forced to have sex.  Sources also say Berry delivered her baby inside the house.
*Get continuing coverage on the story HERE.