This is an archived article and the information in the article may be outdated. Please look at the time stamp on the story to see when it was last updated.
CLEVELAND-The FOX 8 I TEAM has obtained exclusive video from the Ohio Highway Patrol showing troopers arresting drivers drunk or high on drugs every hour during a 24-hour period.
The Patrol compiled videos from traffic stops made around the state in 24 hours over Labor Day weekend.
You see drivers stumbling and stammering at 6AM, noon, 6PM, and again at every hour.
Some of the drivers confess on camera to drinking heavily or doing drugs.
The Highway Patrol put this together to remind everyone of the danger on the road especially now at the start of the holiday season. Wednesday night is known as the biggest drinking night of the year.
The I-TEAM took a look at what`s happening on Ohio roads so far this year. The state patrol has seen a drop in the number of people killed in crashes involving drivers drunk or high on drugs. Nonetheless, those crashes have killed nearly 300 people. And the video just released shows the danger has not disappeared.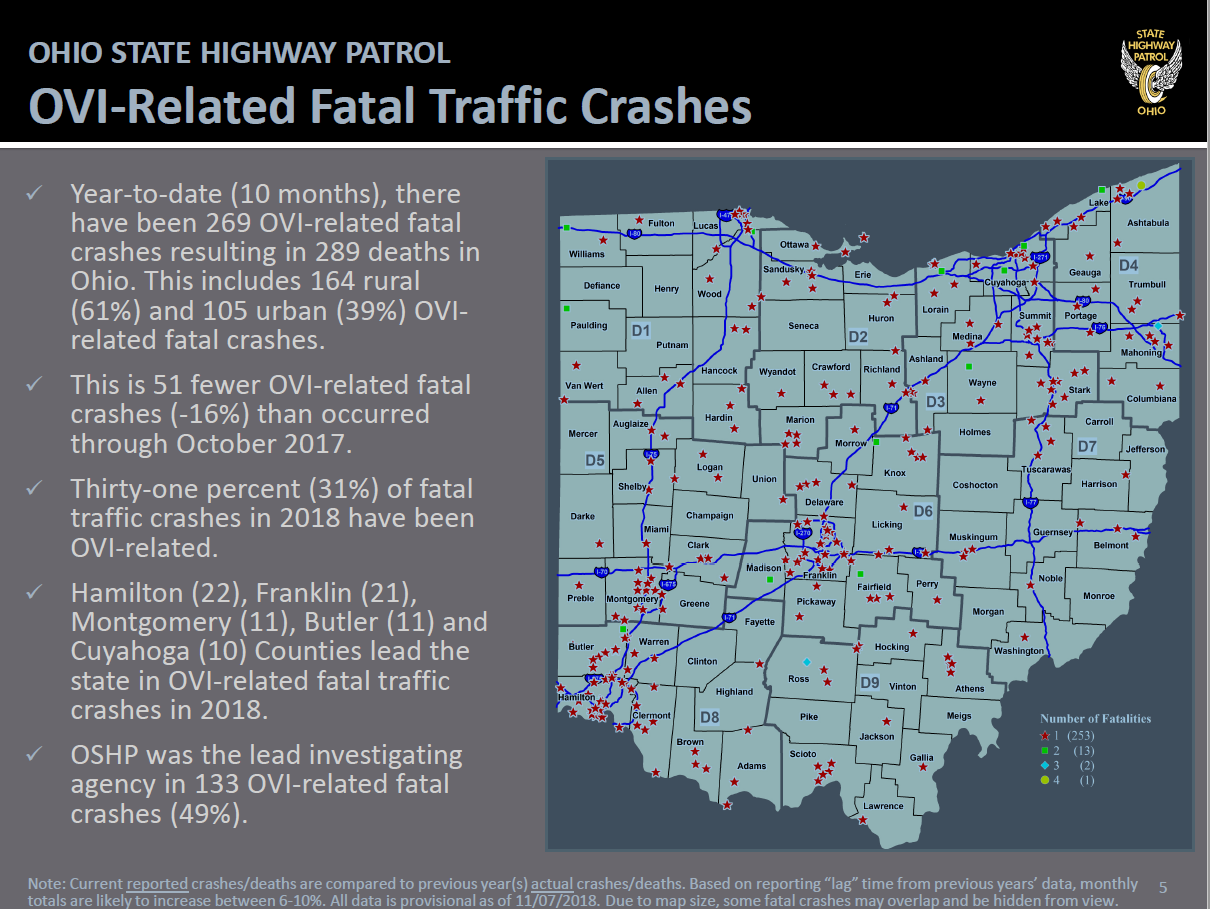 Lt. Rob Gable says more crackdowns might be having an impact. And, more people might be taking advantage of ride-sharing programs.
Lt. Gable told the I TEAM, ""Always the hope that people will realize the need to be sober behind the wheel."
He points out, however, drivers using drugs can be more unpredictable pulling up next to you at any hour of the day or night.
Lt. Gable said, "Certainly with drug-impaired driving, that's happening 24 hours a day. No matter what time of day, drive defensively. Be watching for people who are impaired."
Statistics show Cuyahoga and Lorain Counties are among the leaders in cases with drug-impaired drivers. And, Cuyahoga, Lorain, and Stark Counties are among the leaders in the state for impaired driving cases overall.