This is an archived article and the information in the article may be outdated. Please look at the time stamp on the story to see when it was last updated.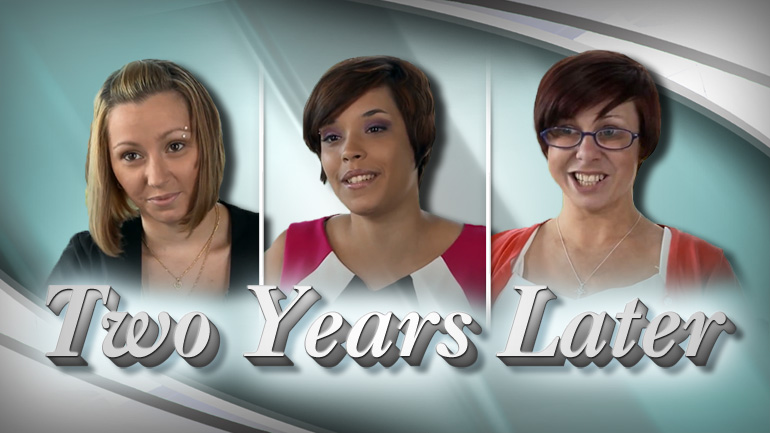 They endured horrific abuse day after day, year after year, for more than a decade. In the time since their escape, Amanda Berry, Gina DeJesus and Michelle Knight have shown, time and time again, that they are survivors.
On May 6, 2013, a 911 call set into motion an unbelievable chain of events:
Amanda Berry was rescued from a home where she was held captive for ten years. Also inside the home was Gina DeJesus, who vanished a year later in 2004, and Michelle Knight, who disappeared in 2002.
As the girls were taken for treatment, police arrested Ariel Castro, 52, a former school bus driver.
Below is a look at a timeline of what has happened since the day they escaped:
On May 8, 2013: Amanda and Gina return home. Two neighborhoods on Cleveland's west side celebrate
On May 9, 2013: Ariel Castro appears in court. The judge orders him locked up on $8-million bond
On May 10, 2013: Michelle Knight is released from the hospital
On July 9, 2013: For the first time, we see and hear from the women
On August 1, 2013: Ariel Castro is sentenced. Michelle Knight speaks in court
On August 7, 2013: The house of horrors on Seymour Ave is torn down
On September 3, 2013: A prison guard finds Ariel Castro hanging by a sheet in his cell
2014:
On February 24, 2014: A big celebration and a big honor from Ohio Governor John Kasich, who awarded Amanda, Gina and Michelle Ohio Courage Medals
On May 6, 2014: On the one-year anniversary of the women's escape, Michelle Knight releases her book titled 'Finding Me.' Amanda Berry and Gina DeJesus are honored in Washington, D.C. and receive an award from the National Center for Missing & Exploited Children
On May 9, 2014: Michelle Knight joins FOX 8 News in the Morning to talk about her new book and spreads messages of hope
2015:
April 27, 2015: 'Hope: A Memoir of Survival in Cleveland' hits store shelves. Through more than 300 pages, Amanda and Gina recall the decade they spent in captivity. Amanda also thanks Charles Ramsey for helping the women find freedom.
May 1, 2015: Amanda and Gina speak at an event in Cleveland, thanking the community for their support
May 2, 2015: 'Cleveland Abduction' airs on Lifetime, exploring Michelle Knight's story
May 6, 2015: The two-year anniversary of the women's escape
Through it all, all three women have spread messages of hope, telling families of missing loved ones, to never give up. Amanda, Gina, and Michelle are living proof that miracles can happen.
*Continuing coverage right here*