This is an archived article and the information in the article may be outdated. Please look at the time stamp on the story to see when it was last updated.
HIGHLAND HEIGHTS, Ohio – The Highland Heights Police Department is asking for help in finding a young man who has been missing for four days.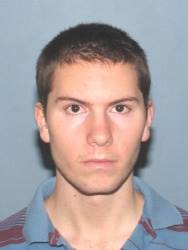 23-year-old Alexander (Alex) Abriani last spoke with his mother on Friday, May 8th. His vehicle, a white Lexus SUV, was found on the campus of Cleveland State University in a parking lot near East 21st and Payne Avenue. Alex was seen in surveillance video leaving his vehicle in that parking lot at around 4 p.m.
Alex lives with depression and has been diagnosed with a bi-polar disorder, and Highland Heights police are asking anyone with any information about his whereabouts to contact them at (440) 442-1221.