This is an archived article and the information in the article may be outdated. Please look at the time stamp on the story to see when it was last updated.
LAFAYETTE, La. — Two teachers are being praised for helping alert moviegoers when a shooter opened fire last night at a Lafayette, La., movie theater.

Jillian Johnson, 33, and Mayci Breaux, 21, were killed in the shooting. Several others were injured. The gunman, John Russell Houser, 59, shot and killed himself. Investigators have not determined a motive.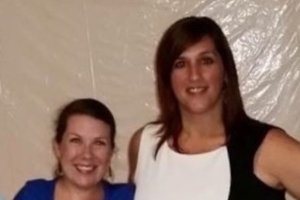 The Teachers
Last night, the two teachers had gone to watch the movie "Trainwreck" when Houser opened fire, Louisiana Gov. Bobby Jindal said.
"Her friend literally jumped over her," he said. "If her friend hadn't done that, she believed the bullet would have hit her in the head."
A bullet struck her leg instead, but she managed to get to a fire alarm and pull it.
"When you think about it — two friends together — one jumps in the way of a bullet to save her friend's life," Jindal said from the scene of the shooting. "The other, even though she was shot in the leg, she had the presence of mind to pull the fire alarm and in the process saved other people's lives."
Both teachers survived. They've been identified by colleagues as Jena Meaux and Ali Martin, Fox News reports. It's not clear which woman did what during the scuffle.
One of them was released from the hospital; the other is still being treated.
"A lot of folks in that situation would just be thinking about themselves," said Jindal.
The victims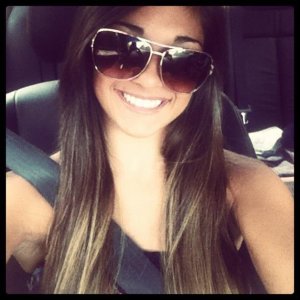 Breaux, of Franklin, La., was killed at the scene, and Johnson, who was from Lafayette, died a short time later at a nearby hospital, Lafayette police Chief Jim Craft said.
"Don't lose sight of the fact that these two individuals had a vision, had a name, had a future," said Col. Michael Edmonson of the Louisiana State Police. "It wasn't to die as they did horribly in this theater here."
Of the nine others injured, one was in critical condition Friday morning, and two were released, Craft said.
An online business profile identifies Johnson as the co-owner of the Red Arrow Workshop.
The business is described as a gift, apparel, accessories and toy shop. Johnson owned the shop with her husband, Jason, the website says.
She was "obsessed with Fats Waller," and her all-time favorite movie was "Coal Miner's Daughter," according to the site.
Breaux attended Louisiana State University-Eunice, according to LSU President F. King Alexander.
She worked at Coco Eros, a women's clothing store in Lafayette. Her employer posted on Facebook that "many of you had come to know and love Mayci" during her time working there.
"Nothing ever prepares you for a loss… Much less the loss of such an amazing young woman," the Coco Eros post said. "We are deeply saddened."
Authorities say Houser he was a "drifter" from Alabama who had arrived in Lafayette in early July and didn't appear to know anybody there, much less the victims.
The-CNN-Wire
™ & © 2015 Cable News Network, Inc., a Time Warner Company. All rights reserved.