This is an archived article and the information in the article may be outdated. Please look at the time stamp on the story to see when it was last updated.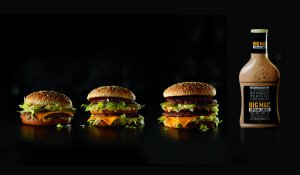 OHIO -- Ever wish you had your own stash of Big Mac Special Sauce?
McDonald's is giving away 10,000 limited edition bottles of the beloved sauce nationwide -- including at three locations in Northeast Ohio -- on Thursday.
Those locations will give away the sauce beginning at 11 a.m. In order to receive the "first come, first served" special sauce, customers must say "There's a Big Mac for That."
The locations in NE Ohio are:
-- 15269 Broadway Ave., Maple Heights
-- 3875 Medina Road, Akron
-- 570 Fifth Ave., Youngstown
For a complete list of restaurants around the country that will give away the sauce, click here. 
The giveaway follows the introduction of the restaurant's Mac Jr. and Grand Mac burgers.  The new sandwiches will be available through March 20.