This is an archived article and the information in the article may be outdated. Please look at the time stamp on the story to see when it was last updated.
It's an exciting week here at FOX 8, as we prepare to give away the St. Jude Dream Home tomorrow, June 20.
We sold out the tickets in record timing, but St. Jude is still in need of your help.
It costs more than a million dollars a day to operate the Children's Hospital.
Matthew Figgie is an 8th generation Clevelander and the son of Industrialist Harry Figgie.
Matthew is now the chairman of Figgie Capital, Clark Reliance and The Figgie Foundation.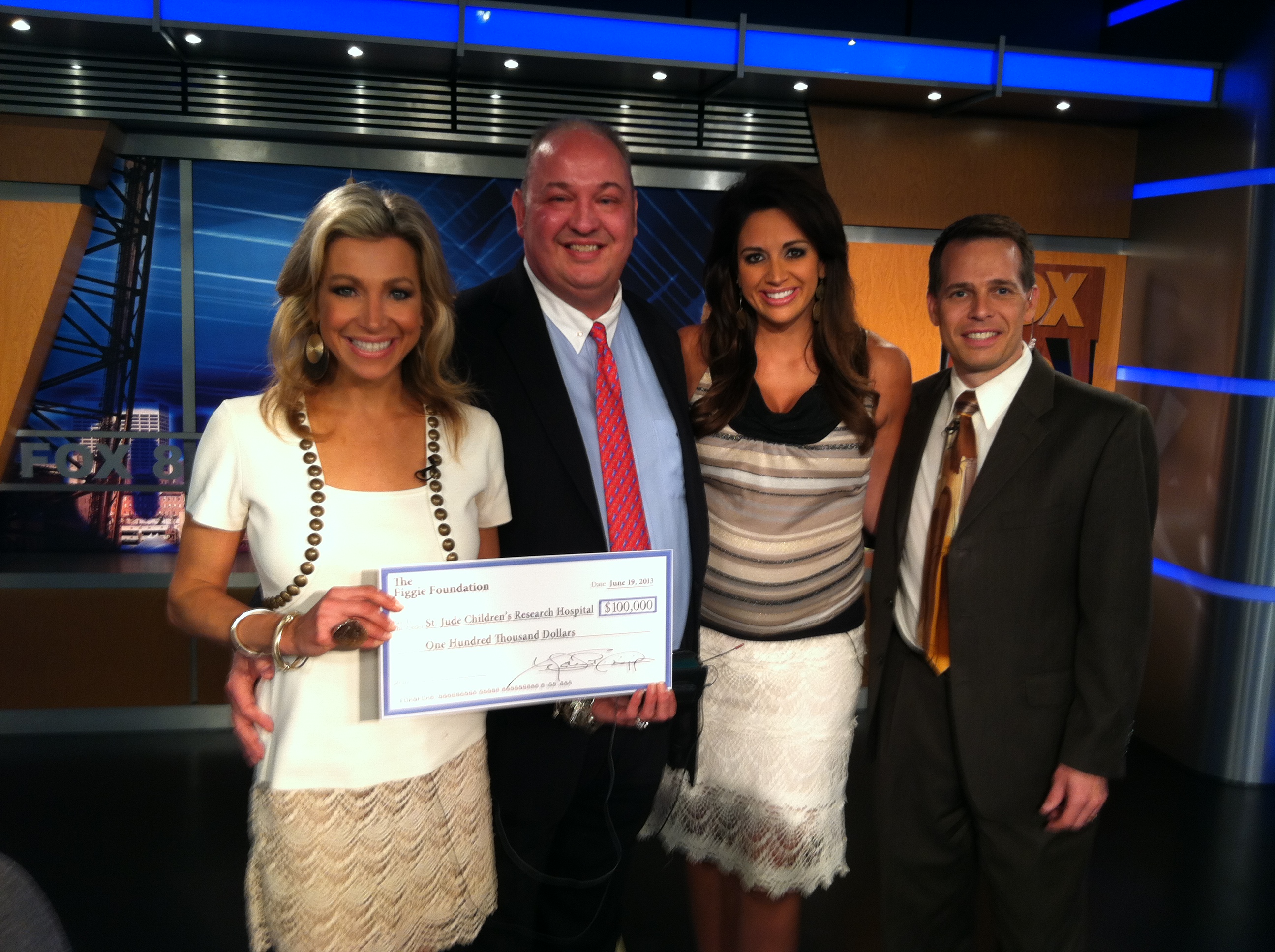 Today on FOX 8 News in the Morning, Matthew Figgie made a generous donation to St. Jude to help them care for families in need.
Two years ago, Mr. Figgie was on FOX 8 News in The Morning to raise awareness about a kidney walk that would become the 2nd largest walk in the country.
Matthew Figgie credits his employee Dave McKee for saving his life.
Dave donated a kidney to Matthew. As part of his thank you, Matthew promised to help others by chairing the kidney walk.
Matthew tells FOX 8 News he has always supported St. Jude. As a way to thank FOX 8 for raising awareness for the walk he donated $100,000 to the organization this morning.
Read Matthew Figgie's letter to FOX 8 here
Be sure to watch our LIVE coverage of the St.Jude Dream Home Giveaway beginning tomorrow at 4:30 a.m.
You can watch it on-air and online.
For more information on Clark Reliance click here.