This is an archived article and the information in the article may be outdated. Please look at the time stamp on the story to see when it was last updated.
It's a terrible genetic disorder, with no cure and very little treatment.
It's called Huntington's Disease. Sports reporter Allie LaForce and her fiance Los Angeles Angels' Joe Smith have made it their mission to find a cure and treatment.
Joe's mother Lee has the disease.
Find out more about their mission and hear Lee's story above.
Meanwhile, The Cleveland Clinic has a goal of $2 million to fund a Huntington's Disease research project.
You can now purchase a ticket for a 2015 Kia Optima donated by Halleen Kia.
CLICK HERE TO GET YOUR TICKETS
Tickets are $50 each and only 4,000 tickets will be sold. All money will go to this Huntington's Disease Research Project.
The drawing for the car will be held Dec. 1 on FOX 8 News in the Morning.
Huntington's Disease Car Raffle Rules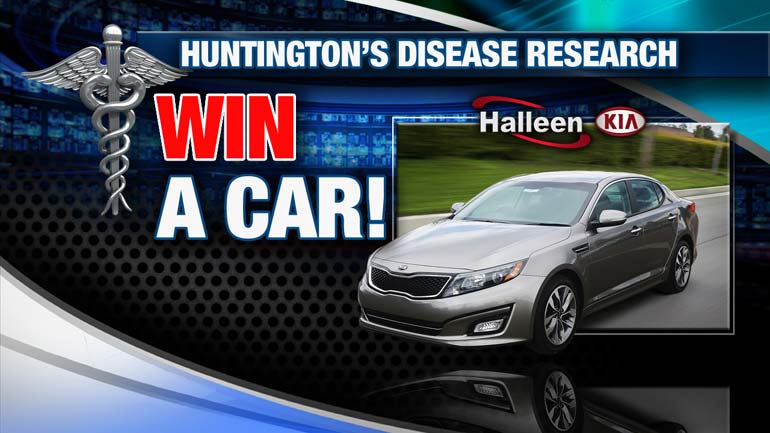 This will help raise 200-thousand dollars to help reach that 2-million dollar goal.
You can always make a donation as well.
For more information including getting a ticket click here.
To reach a local Huntington's Disease chapter click here.

Thank you for your support in advance.