This is an archived article and the information in the article may be outdated. Please look at the time stamp on the story to see when it was last updated.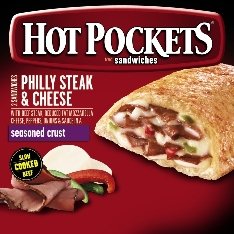 Approximately 238,000 cases of Hot Pockets are being recalled by Nestle USA as part of a massive meat recall.
According to NBC News, the meat in three different sizes of Philly Steak and Cheese Hot Pockets and Hot Pockets Croissant Crust Philly Steak and Cheese is part of nearly 8 million pounds of "diseased and unsound" beef products.
The Hot Pockets in the two-pack box are part of the voluntary recall.
Nestle says it did not purchase the meat directly from Rancho Feeding Corp., which produced the meat, but found that a company in the firm's supply chain did.
Consumers can return their products or contact Nestle.
No illnesses have been reported.
Click here to read more on this story.