This is an archived article and the information in the article may be outdated. Please look at the time stamp on the story to see when it was last updated.
CLEVELAND-- Amanda Berry's mother, Louwanna Miller's, burial site at Hillcrest Memorial Park cemetery in Bedford Heights sits unmarked.
But a Cleveland funeral home is trying to change that. Mark Busch is the fourth generation of Busch Funeral Home, a staple in this city since 1905.
Busch was one of millions deeply moved by the kidnapping horror and now wants to offer a rather unique gift to the family of Amanda Berry.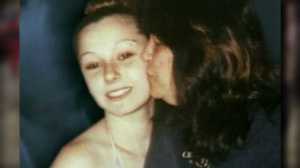 Busch says, "There's points in time where you have a journey of grief. And one of the most important things that psychologists have told us is for there to be a final resting place, a focal point where family and friends can go."
Busch, along with Milano Monument, are offering to decorate the grave site with an engraved marker, Louwanna Miller's picture or even memorable quotes from the family.
"There will be the point when she'll need closure, and I know both the Busch family, and Milano family can help guide her down that path," says Jim Milano.
The companies would like to place a temporary memorial at Miller's grave site for the family to visit in time for Mother's Day this Sunday. With the family's blessing, a permanent memorial would replace it soon after.