This is an archived article and the information in the article may be outdated. Please look at the time stamp on the story to see when it was last updated.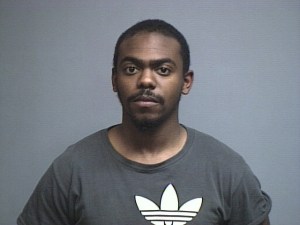 PAINESVILLE Township, Ohio — A premature driving lesson with his daughter landed a Cleveland man in jail over the weekend, the Lake County Sheriff's Office reports.
The bizarre incident happened just before 8:15 p.m. Sunday at Headlands State Park in Painesville Township.
Officials say 23-year-old Jaron McGee allowed his 9-year-old daughter to drive his 4-door Honda around in the parking lot. However, after reaching excessive speed, she lost control of the car and slammed into a tree.
By the time deputies arrived at the scene, the girl had already left with other family members. She was reportedly uninjured.
The car was said to have "extensive" damage, an incident report stated.
McGee was arrested for child endangering and wrongful entrustment and booked into the Lake County Jail. Although his charges are misdemeanors, he's being held in jail on two  warrants from other cases.
Meanwhile, investigators say they are still following up with McGee's 9-year-old daughter to check on her welfare.