This is an archived article and the information in the article may be outdated. Please look at the time stamp on the story to see when it was last updated.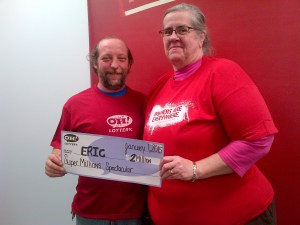 GARFIELD HEIGHTS, Ohio- A Garfield Heights man won $2 million on an Ohio Lottery scratch-off ticket.
Eric Baucan bought the winning Super Millions Spectacular ticket at the Sunoco station on Turney Road in Garfield Heights, the Ohio Lottery said.
After state and federal, Baucan will receive $71,000 a year for 20 years.