This is an archived article and the information in the article may be outdated. Please look at the time stamp on the story to see when it was last updated.
WILLOUGHBY HILLS, Ohio — A young man whose life was cut short at the hands of a classmate is being remembered at an event designed to create a better future for others.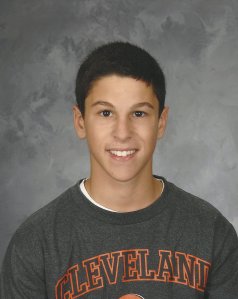 The 1st Annual Danny Parmertor Memorial Fundraiser will be held on Saturday at the LaVera Party Center in Willoughby Hills.
The event is sold out.
Danny was one of three students killed when a classmate opened fire inside Chardon High School on Feb. 27, 2012.
He was 16 years old.
Also killed were Demetrius Hewlin, 16, and Russell King, Jr., 17.
Two other students were injured.  A sixth student was grazed by a bullet.
The funds raised will primarily provide scholarships for students at Chardon High School and/or the Auburn Career Center who are interested in a computer-related field.
Applications are available at both the high school and career center.
The first scholarships awarded will be presented in May of 2013 to members of what would have been Parmertor's graduating class.
Part of the Danny Parmertor Memorial Fund mission statement reads, "Danny will always be remembered for his love of life, quick wit, and his ability to light up a room with his infectious smile."
Click here to contribute or learn more …