This is an archived article and the information in the article may be outdated. Please look at the time stamp on the story to see when it was last updated.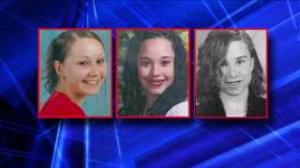 CLEVELAND — Since news broke of the three missing women found alive in Cleveland, people have been asking where they can donate money and services to help them.
On Wednesday, it was announced that the Cleveland Courage Fund had been established through the Cleveland Foundation to support Michelle Knight, Amanda Berry and Gina DeJesus.
Donations to the fund will go to qualified nonprofit organizations to provide services for the victims.
Donations may also be mailed to:
Cleveland Courage Fund
c/o the Cleveland Foundation
1422 Euclid Ave., Suite 1300
Cleveland, Ohio 44115
Donations will also be accepted at Key Bank locations.
Anyone interested in making an in-kind donation may email ClevelandCourageFund@gmail.com.
Knight, Berry and DeJesus went missing as young women in 2002, 2003 and 2004 respectively.
A decade later, they escaped from a Seymour Avenue home on the city's west side.
*Click here for extended coverage on this story …