This is an archived article and the information in the article may be outdated. Please look at the time stamp on the story to see when it was last updated.
Update: This is what a 0-6 beard looks like:
This updated picture is brought to you by the Browns loss to the Titans by a score of 26-28.
Here were his thoughts before the Tennessee game:
LIVE on #Periscope: Will today be the day I shave my beard? Browns need to win! 7-6 end of 1st https://t.co/NJmJc9sUNs

— Scott Sabol, Meteorologist CBM/CCM (@ScottSabolFOX8) October 16, 2016
And….we now know what Scott will look like Monday morning, October 17.
Watch and read about the evolution of this beard-growing season for Scott:
CLEVELAND, Ohio -- Scott Sabol's beard is back -- which means someone must need some luck.
It's the Cleveland Browns...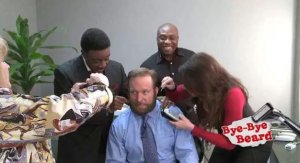 Scott's superstitions have pushed him to grow his beard out many times over the years.
One winter, he vowed not to shave until the temperature wen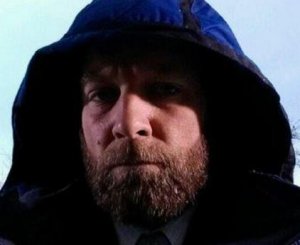 t above 60 degrees. (He waited 74 days).
Last year he vowed to keep his beard growing as long as the Cleveland Cavaliers kept winning. (They obviously did).
Now, he's holding out for a Browns win. He's been growing it out for three weeks -- and he'll continue growing it until their first win.
If that never happens, he said he'll grow it out through the end of the season.
If he ties his current 74-day record, he won't have to shave until Nov. 21. But hopefully, Browns fans won't have to wait that long.
For more on Scott's 'Beard Chronicles,' click here.