This is an archived article and the information in the article may be outdated. Please look at the time stamp on the story to see when it was last updated.
BLACK HILLS, South Dakota – Fox 8 sports anchor John Telich is in South Dakota taking on the run of a lifetime: 100 miles through that state's famed Black Hills.
JT  began The Black Hills 100 at 10 a.m. (MST) this morning, Friday June 26.  The Black Hills 100 is described as an "ultramarathon" held on the Centennial Trail in the Black Hills of North Dakota. The race begins and ends in Sturgis, South Dakota and will take JT and the other runners-up to 16,000 feet in elevation and back down again. 100 milers will have until 8 p.m. Saturday (MST) to finish, which is a grand total of 34 hours.
Here's what JT had to say just before starting out:
It's getting real in just under 3 hrs. BlackHills100 begins. Won't have cell service much of 34 hrs. Thx 4 support! pic.twitter.com/aAdshjsjPa

— .@JohnTelich8 (@JohnTelich8) June 26, 2015
Here's the route he's following: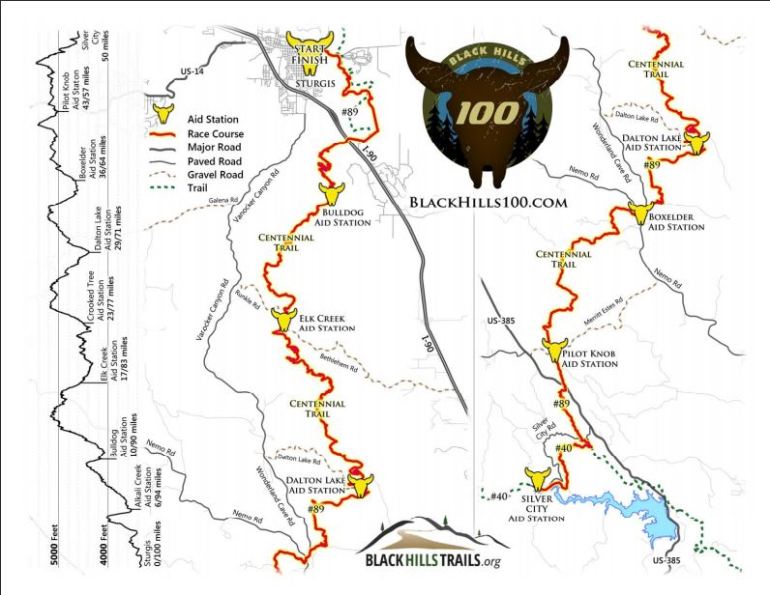 Good luck JT! We're all with you on this one! We will keep everyone updated on his progress.
To read more about the Black Hills 100, click here.