This is an archived article and the information in the article may be outdated. Please look at the time stamp on the story to see when it was last updated.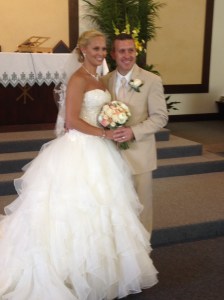 CLEVELAND- Congratulations to Fox 8 sports reporter PJ Ziegler!
Ziegler was married to Brittany Morris during a ceremony on Saturday in Lewes, Delaware. The newlyweds are now on their honeymoon in St. Lucia.
PJ is a native of Northeast Ohio and started at Fox 8 News in 2011.
Congrats again to the happy couple!