ASHTABULA TOWNSHIP, Ohio - Sheriff Bill Johnson says he believes lives were saved when his deputies opened fire Thursday morning.
According to the sheriff, deputies responded to a home on East 39th Street in Ashtabula Township around 7 a.m. when a neighbor called 911 and reported they heard gunshots.
Deputies say a woman inside the home broke out a window and was yelling for help.
The sheriff said a man had shot his way into the home.
He had a bullet proof vest on and was armed with a shotgun, handguns and a knife.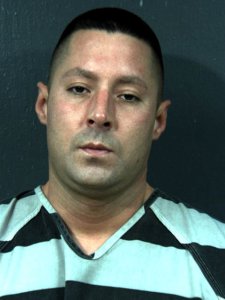 Deputies opened fire and killed the suspect when he refused to comply with their orders, the sheriff said.
The Ashtabula County Coroner's identified the suspect as Christopher R. Mills, 37, of Ashtabula. He has a criminal record, including arrests for assault and drugs.
The deputies are unhurt. They are on paid administrative leave.
The people inside the home were not hurt. They include two adults and three children.
The sheriff said agents with the State Bureau of Criminal Investigation are investigating.