This is an archived article and the information in the article may be outdated. Please look at the time stamp on the story to see when it was last updated.
CLEVELAND– The former funeral director accused of killing his wife in 1992 will be released from prison on Friday.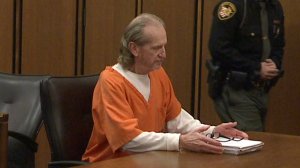 Robert Girts pleaded guilty to involuntary manslaughter and insurance fraud. He was sentenced to 12 years in prison, but received credit for time served so he will be a free man.
While in court on Friday, Girts again admitted to poisoning 42-year-old Diane Girts by putting cyanide in the salt shaker at their Parma home.
Robert Girts was convicted of aggravated murder for Diane's death twice, but those rulings were overturned. In 2014, he pleaded guilty to involuntary manslaughter and was sentenced to six to 30 years, but filed another appeal to be re-sentenced under the current guidelines.
Diane was Robert's third wife. Prosecutors also investigated the 1977 death of his first wife, Terri, but he was never charged.